You may also be interested in the following product(s)
| | | | |
| --- | --- | --- | --- |
| |   |   |   |
Jiayu S3+ 4G LTE 5.5 inch MT6752 Octa Core 3GB 32GB Android 5.1 Smartphone White
Jiayu S3+ mobile feature 5.5 inch 1080P screen, uses MT6752 Octa Core CPU with 3GB RAM and 32GB ROM. Jiayu S3A bases on Android 5.1 OS, with 3000mAh battery, 5MP/13MP dual cameras. It supports dual 4G LTE network, dual SIM card and dual standby.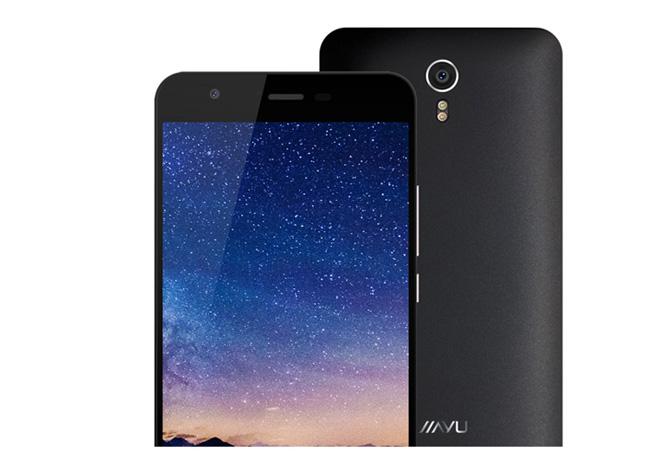 Dual 4G LTE network
Jiayu S3+ supports TDD and FDD dual 4G LET networks, and also supports 3G and 2G network at the same time.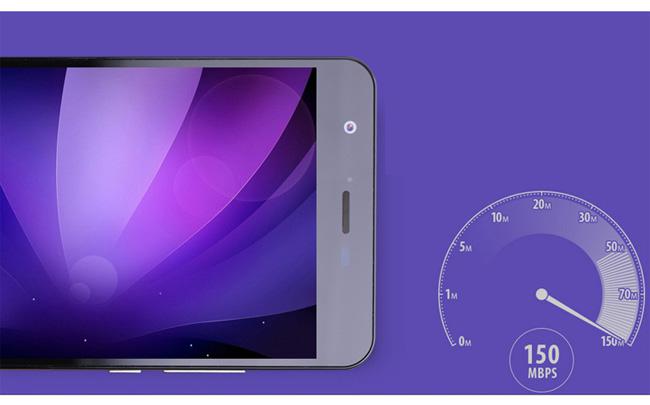 MTK6752 octa core CPU
Jiayu S3+ uses the MTK6752 octa core processor, Mali-T760 GPU.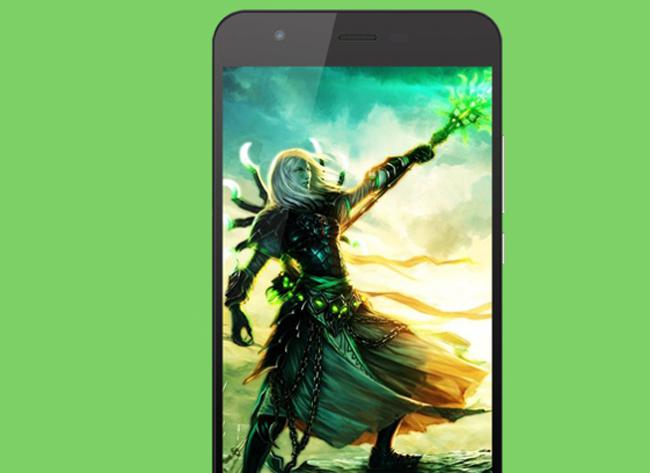 13MP Sony camera
It is equipped with a 13MP Sony IMX214 the second generation stacked camera, with 5P lens, F2.0 large aperture, dual flashlight and can offer better image effect.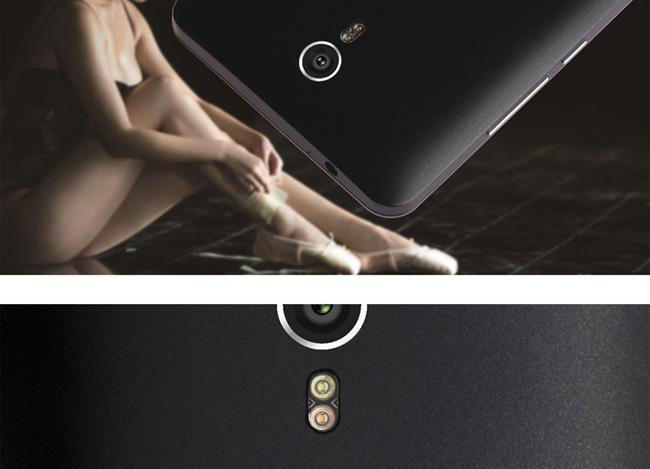 5.5 inch 1080P FHD screen
Jiayu S3+ mobile phone features a 5.5 inch large IPS LTPS screen 1920*1080 pixels high resolution, with 401 PPI. It also uses the Gorilla Glass III and OGS technology, which will offer a higher display of the images.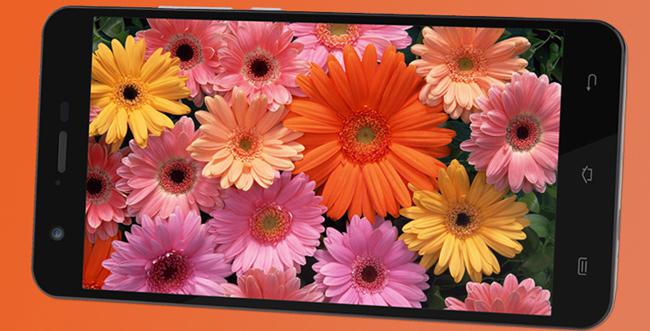 Double stereo speakers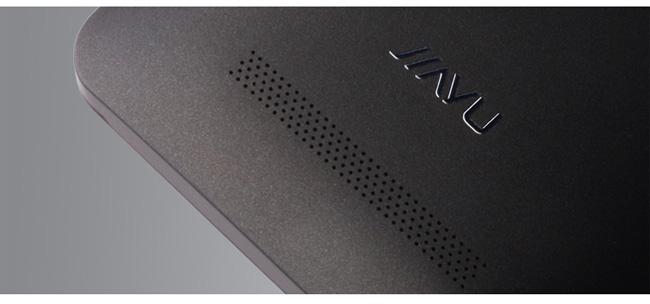 Jiayu S3+ 32GB 4G Phone Features:
Model: Jiayu S3A / Jiayu S3+ Pro Version
OS: Android 5.1
CPU: 64bit MT6752 Octa Core
GPU: Mali-T760
RAM: 3GB
ROM: 32GB
Extend Card: Support up to 64GB TF card
Band:
2G: GSM 850/900/1800/1900MHZ
3G: WCDMA 900/1900/2100MHZ; TD-SCDMA 1900/2100
4G: TDD-LTE B39 B40 B41; FDD-LTE B3 B7 B20
Sim Card: Dual Micro SIM card (support TD-LTE and FDD-LTE)
Service Provide: Unlocked
Screen: Gorilla Glass, LTPS, OGS, IPS capacitive screen
Size: 5.5 inch
Resolution:  1920*1800 Full HD
Screen Color: 16000K Colors
Dual Camera: Front Camera 5.0MP, Sony IMX214 F2.0 13.0M Pixels High definition Back Camera Auto Forcus
Jiayu S3+ 4G LTE Phone Details:
Multi-Touch: Support
Multi Language: Support
Bluetooth: Bluetooth 4.0
WIFI: Support; Wi-Fi Direct
WLAN: Support
GPS: Built in, also support A-GPS
GLONASS: Support
FM: Support
Java: No
Data transfer: USB/Bluetooth
Mobile internet: WAP/WIFI
Input: Handwrite/Keypad
Video: AVI/3GP/MP4/WMV/RMVB/MKV/MOV/ASF/RM/FLV
Audio: MP3/AAC/APE/AMR/WAV/MID/OGG/FLAC/WMA
Image: JPEG/PNG/GIF/BMP
Earphone Interface: 3.5mm
Battery: 3000mAh removable battery
Standby Time: About 2~3 days
Compass sensor    Support
Proximity sensors    Support
G-sensor    Support
Light sensor    Support
Hall switch    Support
Other Feature: 4G, 3G, WIFI, GPS, Bluetooth, Messaging, Wallpapers, Calendar, Calculator, Clock, Camera, Gravity Sensor,etc
Jiayu S3+ Phone Size: 152*75.5*8.9mm
Jiayu S3+ Phone Weight: 189g
Jiayu S3+ Phone Contain:
1 x Jiayu S3+ Pro Phone
1 x USB cable
1 x Charger
------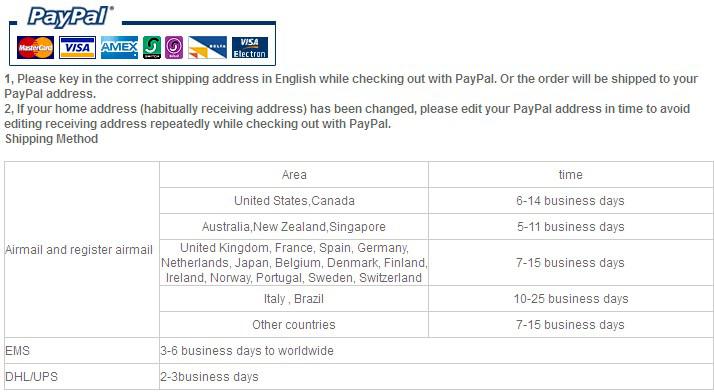 Questions on Jiayu S3+ 4G LTE 5.5 inch 64Bit MT6752 Octa Core 3GB 32GB Android Smartphone White
Sort by

From Foco at

7/19/16 11:13 PM

From kzell at

6/6/16 9:36 AM

From Tek at

4/3/16 9:52 AM

From Wapara at

4/2/16 7:37 AM

The phone is excellent but has some problems with 4G, UMTS and H+ networks, it works in 3G network only, all the time
Jiayu Mobile:
Thank you for your mail.
We have released the detailed network bands of Jiayu S3+. Please check our website and check your local bands carefully before buy it.

From Kam at

4/2/16 5:53 AM

Hello, I want to buy this smartphone... Can I remove the ROM and install Android N on it instead of Lewa OS ? Cause I don't like that OS "style" and I'd like to use Android N on dev preview. So will Android N be able to run without any problem and bug ?
Moreover, I live in France and my operator has this as LTE : 800 B20 FDD, 1800 B3 FDD, 2600 B7 FDD, will the 4G LTE work ?
Thanks ! :)
Jiayu Mobile:
Thank you for your mail.
We will update the Android N firmware when it is released for Jiayu S3+. We have released the detailed network bands of Jiayu S3+. Please check our website and check your local bands carefully before buy it.

From Djezzar Yannis at

3/9/16 1:06 AM

From Djezzar Yannis at

3/4/16 3:20 PM

From alessio ciamei at

2/9/16 7:23 AM

Hello, I ordered this phone the 2th of February (a week ago). I received the email confirming the payment but then I didn't get any information about the shipment of my order. I would like to know when my phone will be sent. Thanks.
Jiayu Mobile:
Thank you for your mail.
Can you tell us your order number? We will check it for you. Generally, we send out in 3 days after placed order.

From Torsten at

1/20/16 12:16 AM

From tolis vasilakis at

1/15/16 2:24 PM

From George at

1/4/16 6:35 AM

Hello, It's been 2 days since i made my order and it is still processing. My order number is #10500018279. Could you also wipe out all the Chinese apps and install Greek language? Thank you!
Jiayu Mobile:
Thank you for your mail.
Jiayu S3+ is international edition, and will be send in English. We are preparing your order, you will get your tracking number around 1-2 business days.

From Lindsay at

1/1/16 3:00 PM

Hello, I have just purchased this phone the other day and am wondering how long the order will take to "process" as I paid extra for fast shipping?

Also is is possible to reduce the import duty fees or taxes as I have seen similar questions asked here.

Thanks a lot,
Lindsay
Jiayu Mobile:
Thank you for your mail.
Can you tell us your order number? We will check it for you. We can help you print the package with low value, but it also mainly depends on your local customs.

From thomas at

12/12/15 12:24 PM

From Mauro at

12/9/15 7:51 AM

From ikechukwu at

11/25/15 3:29 AM

From henk at

11/16/15 10:29 PM

From Andrea at

10/28/15 5:28 AM

Can I use this phone hungarian?
Jiayu Mobile:
Thank you for your mail.
Jiayu s3 supports bands:
GSM 850/900/1800/1900MHZ
WCDMA 900/1900/2100MHZ; TD-SCDMA 1900/2000
TDD-LTE B39(1900) B40(2300) B41(2500); FDD-LTE B3 B7 B20 (1800/2600/800)
Please check your local bands carefully.

From Gennaro at

10/9/15 3:02 AM

hi there! i bought a jiayu s3 3gb ram white version, my order number is #10500008953 , can you declare my package with low value to reduce or avoid taxes in italy? thanks and waiting for the phone to come...bye
Jiayu Mobile:
Thank you for your mail.
We will declare your package with low value to reduce or avoid taxes.

From Denny73 at

10/5/15 11:05 AM

From Dany at

10/4/15 2:38 PM

From brian at

8/24/15 2:50 PM

From Hing WC at

8/13/15 1:56 AM

From Mathieu Boulianne at

8/11/15 6:50 PM

Hi! I would like to know if the other S3 is the same liker this. What is different. Tank you.
This is the other S3 I speaking;

Jiayu S3 4G 5.5 Inch MT6752 Octa Core RAM 3GB 1080P Screen Dual SIM 4G LTE Mobile Phone
Jiayu Mobile:
Thank you for your mail.
The two Jiayu S3 are different in color, this is white and the other is black.

From aleksandr zhdanov at

8/10/15 4:02 AM

From mohammad at

8/8/15 7:15 AM

From Elena Tua at

8/2/15 2:49 AM

From BIM at

7/28/15 9:51 AM

From Elena Tua at

7/22/15 2:30 AM

From Stradivari at

7/18/15 5:49 PM

Hello.

Could You please answer me on few questions :

1. Have You both (black and white) versions in stock and You ship within how much days from ordering ? How much is average delivery time to Europe ?

2. When will be available official Android 5.0/5.1 for this phone ?

3. Have You finished fix for problem with very bad video recording ?

4. I am from Europe, can I pay it via VISA card ?

Thanks in advance for response.

Regards !
Jiayu Mobile:
Thank you for your mail.
We have Jiayu s3 both (black and white) versions in stock. Please add to your shopping cart to check the detailed shipping cost and shipping time. We will update Android 5.0/5.1 ROM later. We supports Paypal/ credit card /wire transfer.

From Brian at

7/7/15 3:49 PM

From Taha Najam at

7/4/15 9:41 PM

From Taha Najam at

7/4/15 12:44 AM

Hello, do you ship to Pakistan. Bear in mind Paypal does not offer it's services here so is there an alternate method of payment like direct payment through debit/credit card or cash on delivery or at least a third party reseller through which we can aquire your phones?
Jiayu Mobile:
Thank you for your mail.
we support Paypal and Bank Transfer.

From Csenger at

7/1/15 11:37 AM

From SidraKhan at

6/25/15 7:20 AM

Hello Sir , i have Some Questions...
Is shipping available for Pakistan ?? How Much it Costs me in PKR (Pakistani Rupees) ? And what are the Extra Shipping Charges ?? And if Something went Wrong With Mobile how can i claim the Warranty ???
Jiayu Mobile:
Thank you for your mail.
We support shippping to Pakistan, the shipping cost is about 12.5USD, the exchange rate provided by Paypal.
For the customs, we are not sure the exactly state of your local place, but we will declare your package with low value to reduce or avoid taxes. Any question, please contact us.


From joerg at

6/23/15 10:51 AM

From Leejason at

6/22/15 9:58 AM

From Andreas at

6/22/15 8:20 AM

From Lee at

6/20/15 6:07 AM

From delirious at

6/20/15 12:53 AM

From delirious at

6/19/15 3:07 PM

Hi !

Black version is in Stock and Ready to send. Can you send it in place of white version ? My order #10500014855
Jiayu Mobile:
Thank you for your mail.
Have you got our mails before? Your package have been sent out, you can log in your account and check the status.

From Elves at

6/19/15 11:49 AM

Good afternoon ,
I wonder if this phone can be used here in Brazil ?
it already with the Portuguese language ?
when I buy , it already comes with invoice ?
it comes with the paid customs taxes ?
Jiayu Mobile:
Thank you for your mail.
Jiayu S3 is unlocked, support to work in Brazil and pre-installed Portuguese.
Our price is the FOB price, and come witn invoice.

From Plascoch at

6/16/15 12:33 AM

From chime C at

6/12/15 2:41 PM

hi, i have 4 question:
if i order this phone how long will it take to ship?
how long will it take to get to US?
can i have play store installed before shipping?
will i get 3g with AT&T on this phone?

Jiayu Mobile:
Thank you for your mail.
It takes 3-5 working days to US by Express, we can install Google Play Store for you before sending.
Also, Jiayu S3 support AT&T 3G network.

From Youngmin Park at

6/11/15 7:24 PM

From Azahar at

6/11/15 9:13 AM

Hi! This movile in white is the same as Jiayu S3 4G 5.5 Inch MT6752 Octa Core RAM 3GB 1080P Screen Dual SIM 4G LTE Mobile Phone?
Jiayu Mobile:
Thank you for your mail.
Jiayu S3 RAM 3GB have white and black version, all functions are same but color different.

From Leonard Obinani at

6/9/15 2:11 PM

How many days after receipt of payment will my order be shipped?
Whats is the estimated time to ship to Nigeriaand what is your standard carrier to Nigeria?
Jiayu Mobile:
Thank you for your mail.
There are 1-3 days of order processing. We usually shipping to Nigeria by Registered Airmail.
You can add to your shopping cart and check the detailed shipping information.

From Leonard Obinani at

6/9/15 2:07 PM

What is your buyer guarantee policy?
Is their earphone in the standard package?
Can I buy from you through Aliexpress, DHgate or ebay?
What is your standard shipping carrier? DHL, Singapore Post, Hong Kong Post?
Can I ask for a discount if I make a bundle purchase comprising other accessories?
What is the warranty policy?
Is Android 5 for Jiayu S3 in the works now?
About when is Android 5 expected?
Jiayu Mobile:
Thank you for your mail.
Our all Jiayu mobiles come with 12 months warranty excluding accessories.
The standard package do not include earphone, you can find it on our website.
We are Jiayu online store, you can buy from us directly and add to your shopping cart to check the detailed shipping information.
Jiayu S3 support upgrade to Android 5, and we will release on our website as soon as we got it.

From Richard Markowitz at

6/6/15 11:39 PM

Dear Jiayu,
Do you have the S3 3giga ram phone in black?
CAn you send the phone set for English?

Can you print the receipt and shipping documents to show that the entire payment including shipping is under $200?

Thank you. Sincerely, Richard
Jiayu Mobile:
Thank you for your mail.
Jiayu S3 RAM 3GB black version is in stock and ready to send.
We got your message and will set the language as English and mark the package under $200.

From Richard Markowitz at

6/6/15 11:33 PM

From John cassidy at

6/6/15 9:34 PM
Ask Your Own Question
Customer Reviews
Could you send a jiayu mobile for review? Review by

koo12

Could you send a jiayu mobile for review? (Posted on 3/31/16)

The white s3 is so nice Review by

maliya

The white s3 is so nice, so nice...... (Posted on 8/25/15)

if there is a small size (5.0 inch) Jiayu S3 Review by

lilyan

It will be fine if there is a small size (5.0 inch) Jiayu S3 3GB RAM version. (Posted on 8/24/15)

My original battery is broken just six months. Review by

Novy

My original battery is broken just six months. (Posted on 8/24/15)

Have my white Jiayu s3 now Review by

megila

Have my white Jiayu s3 now, it looks beautiful and in good quality. (Posted on 8/16/15)