You may also be interested in the following product(s)
Regular Price: $329.90

Special Price: $169.90

 
 
 
Jiayu S3 4G LTE MT6752 Octa Core 5.5 Inch 2GB 16GB Android 4.4 OTG Smartphone Black
Jiayu S3 is a new 4G LTE mobile phone with a MT6752 Octa Core CPU, 2GB RAM and 16GB ROM, 5.5 inch large FHD screen and Android 4.4 OS. It supports 64GB card expended, builds in a 13MP stacked Sony camera IMX214 with F2.0, 5P lens and dual flashlight, supports dual band wifi, OTG and rich sensors.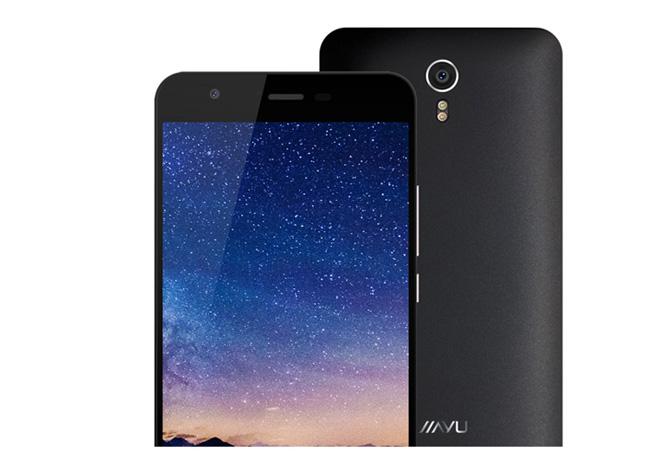 Dual 4G LTE network
Jiayu S3 supports TDD and FDD dual 4G LET networks, and also supports 3G and 2G network at the same time.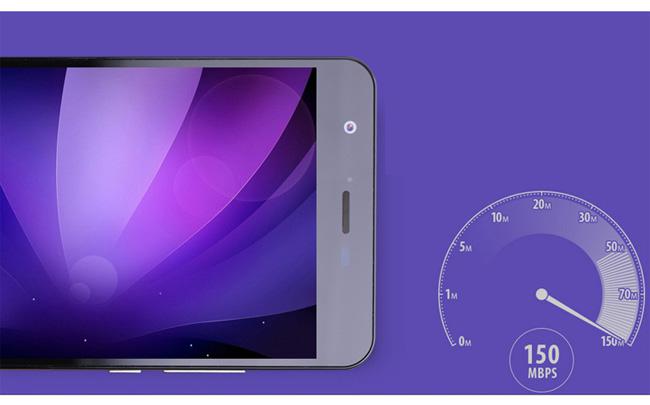 MTK6752 64 bit octa core CPU
Jiayu S3 uses the MTK6752 Cortex-A53 octa core 1.7GHz processor with the advanced 28nm process, Mali-T760 GPU.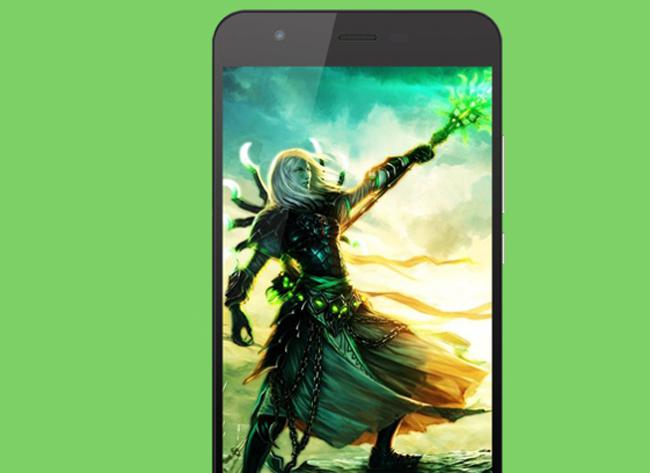 13MP Sony camera
It is equipped with a 13MP Sony IMX214 the second generation stacked camera, with 5P lens, F2.0 large aperture, dual flashlight and can offer better image effect.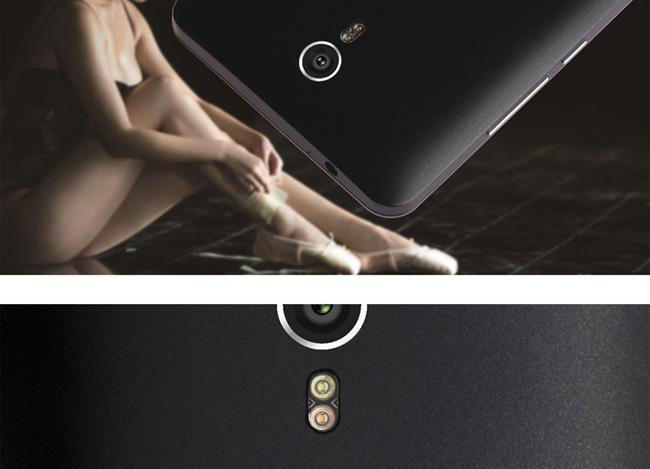 5.5 inch 1080P FHD screen
Jiayu S3 mobile phone features a 5.5 inch large IPS LTPS screen 1920*1080 pixels high resolution, with 401 PPI. It also uses the Gorilla Glass III and OGS technology, which will offer a higher display of the images.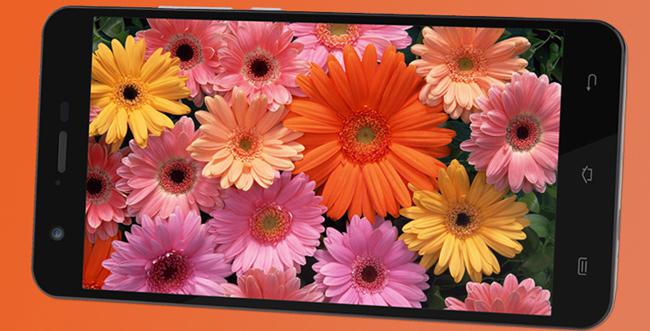 Double stereo speakers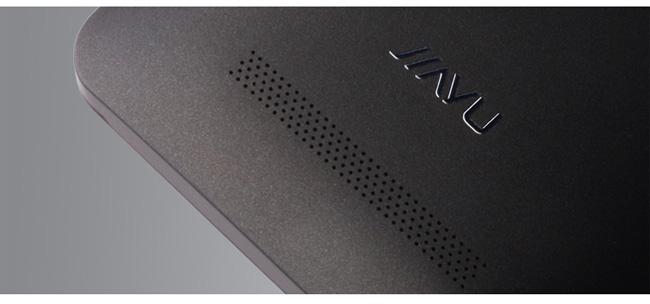 Jiayu S3 4G LTE Phone Features:
OS: Android 4.4 (support Android 5.0 Update)
CPU: 64bit, Cortex A53, 28nm, MT6752 Octa Core, 1.7GHz
GPU: Mali-T760
RAM: 2GB
ROM: 16GB
Band:
2G: GSM 850/900/1800/1900MHZ
3G: WCDMA 900/1900/2100MHZ; TD-SCDMA 1900/2000
4G: TDD-LTE B39 B40 B41; FDD-LTE B3 B7 B20
Sim Card: Dual Micro SIM card (support TD-LTE and FDD-LTE)
Service Provide: Unlocked
Screen: Gorilla Glass, LTPS, OGS, IPS capacitive screen
Size: 5.5 inch
Resolution:  1920*1800 Full HD
Screen Color: 16000K Colors
Daul Camera: Front Camera 5.0MP, Sony IMX214 F2.0 13.0M Pixels High definition Back Camera Auto Forcus
Jiayu S3 Phone Details:
Multi-Touch: Support
Multi Language: Support
Bluetooth: Bluetooth 4.0
WIFI: 2.4G/5G WiFi 802.11b/g/n/ac
Wi-Fi Direct: Support
WLAN: Support
GPS: Built in, also support A-GPS
GLONASS: Support
OTG: Support
FM: Support
Java: No
Sensors: Gravity semsor, light sensor, Distance sensor, Magnetic Sensor, HALL, Gyroscope
Battery: 3000mAh removable battery
Standby Time: About 2~3 days
Video: AVI/3GP/MP4/WMV/RMVB/MKV/MOV/ASF/RM/FLV
Audio: MP3/AAC/APE/AMR/WAV/MID/OGG/FLAC/WMA
Image: JPEG/PNG/GIF/BMP
Data transfer: USB/Bluetooth
Mobile internet: WAP/WIFI
Input: Handwrite/Keypad
Earphone Interface: 3.5mm
Other Feature: 4G, 3G, WIFI, GPS, Bluetooth, Messaging, Wallpapers, Calendar, Calculator, Clock, Camera, Light Sensor, Gravity Sensor,etc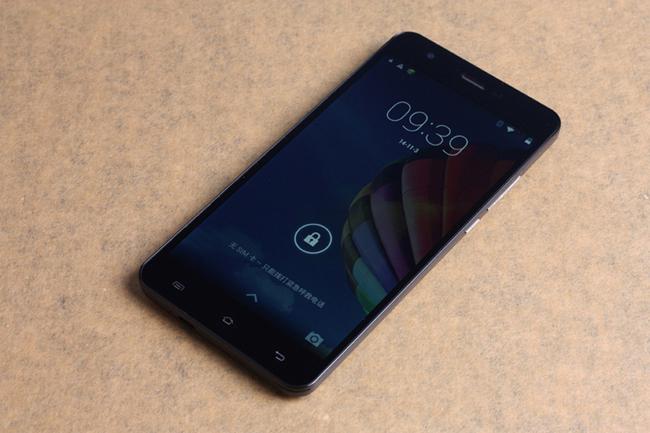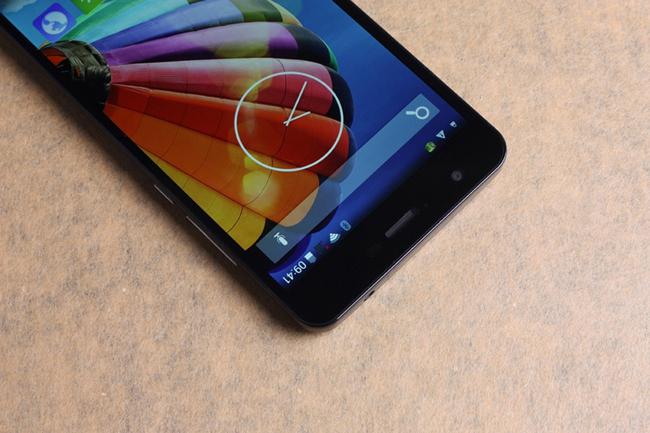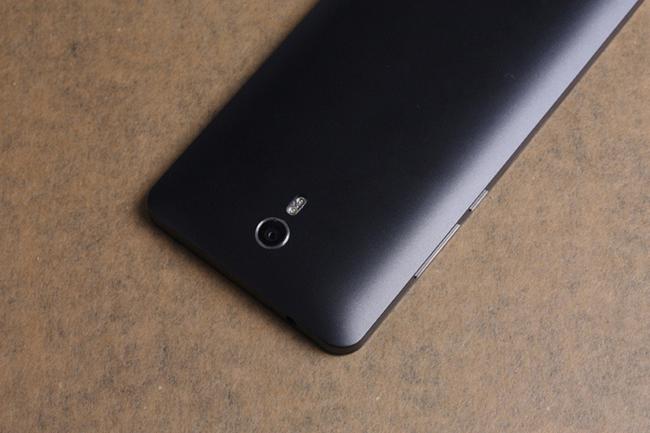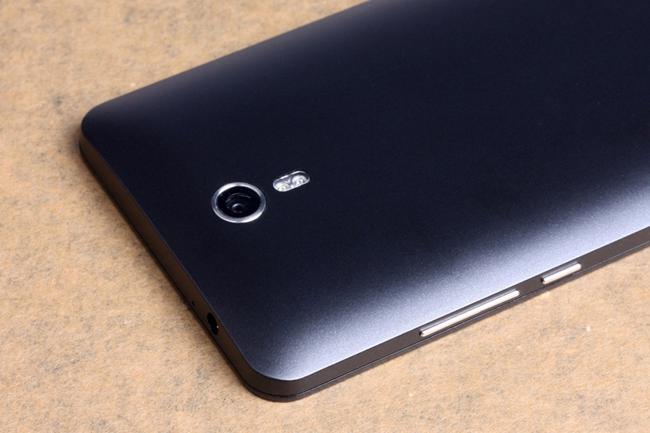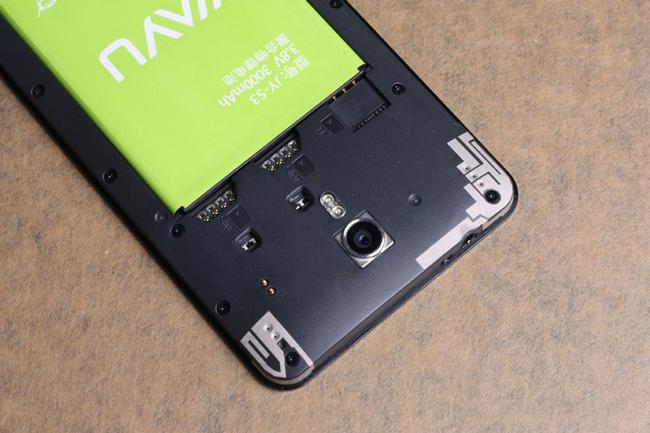 Jiayu S3 4G LTE Phone Size: 152*75.5*8.9mm
Jiayu S3 4G LTE Phone Weight: 189g
Jiayu S3 4G LTE Phone Contain:
1 x Jiayu S3 4G LTE Phone
1 x USB cable
1 x Charger
------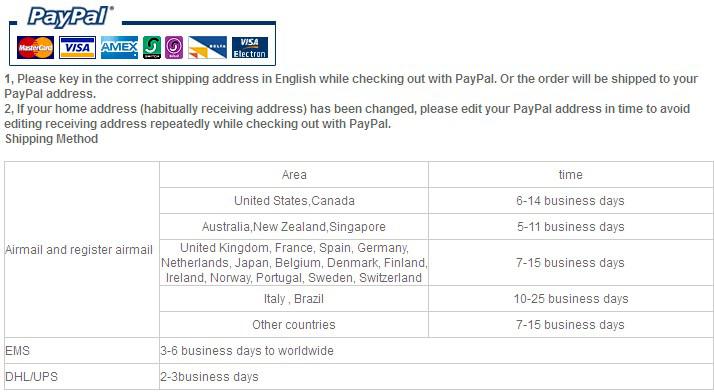 Questions on Jiayu S3 4G LTE MT6752 Octa Core 5.5 Inch 2GB 16GB Android 4.4 OTG Smartphone Black
Sort by

From Dan The Man at

11/17/15 10:50 PM

From FJ Soekahar at

11/5/15 10:53 PM

You can set GPS in Settings.

There is no GPS Switch, or have I overlooked it? At least I could not find it.

First uninstall APP you want to move in your phone, find the APP installation package, copied to the SD card, and then install it.
- find the APP installation package, copied to the SD card
Say I followed the procedure and by now the app installation package is in the SD Card.
- then install it.
Are you sure the procedure will move the app to SD Card and free some more memory space?
Because to be installed where? If not to the phone memory again. With this procedure I will have the Installation package in my SD Card but the app in the internal phone memory again right?
The existence of app (to run) in the phone memory makes the phone memory full and could not receive any more downloaded data like my present situation.
With Samsung Android I can just easily move any app to SD Card with the following steps:
Settings – Application Manager – touch the application want to be moved – Move to SD Card

Please elaborate your answers to make them more understandable.

Jiayu Mobile:
Thank you for your mail.
Our engineer will check it for you and contact you soon.

From Colin at

10/22/15 9:08 AM

From jerry at

7/29/15 11:58 AM

hi, just bought my s3 put sim in and switched on and it would not see my sim card, which ever sim port i placed it in, does it work in Britain and more so does it work on 3 network

regards

jerry
Jiayu Mobile:
Thank you for your mail.
Can you tell us your order number? Our engineer will check it for you soon.

From FLEURY monia at

7/20/15 3:30 PM

From Fernando at

7/1/15 8:12 AM

Hi, I have bought a s3 basic and I have a doubt about wcdma frequency supported by the phone. Description says it only supports wcdma 900/2100 (not 850) but running the mtk engineering mode app, it shows the 850mhz frequency available and not show 2100mhz band. Here in Brazil we need 850/2100mhz. I need a final answer about this question! What bands are really supported by the phone? Thank you!
Jiayu Mobile:
Thank you for your mail.
Jiayu S3 2GB version support WCDMA 900/1900/2100MHZ; TD-SCDMA 1900/2000

From Jessica at

6/30/15 10:46 AM

Hello.
I received my Jiayu S3 and the cameras do not correspond to what is specified on the website. When I take a picture, how close it looks good (but not too) but the scenery behind goes cloudy and very pixelated, so that does not serve me to take pictures of landscapes, just to selfies.
Is there any option to improve that? Or what is the solution you propose to me?
I await your response.
Thank you very much.
Jiayu Mobile:
Thank you for your mail.
Do not worry, please contact our after service as soon as possible.

From james at

6/26/15 10:06 PM

From J.J.Clements at

6/21/15 1:45 AM

From Xiao Qiang Her at

6/13/15 8:43 PM

"Jiayu Mobile:
Thank you for your mail.
Could you tell us your order number? Our engineers will check for you soon".

I have contacted my vendor and he purchased my Jiayu S3 from To2c.com with shipment #. : 100026824.
What the To2c.com's order number is beyond my reach.

Actually, what ever the order number or else as long as mobile S/N is legit, the phone must be genuinely made by Jiayu isn't it?

Please do help me instead of asking for more funny funny data again.
Without user manual I got a lot difficulties to operate your mobile.
Jiayu Mobile:
Thank you for your mail.
We are Jiayu online store, all our Jiayu Mobiles come with 12 months warranty. We have fully test before we send.
According to Jiayu's policy, the warranty and after service were provided by the reseller, please contact your reseller.

From Xiao Qiang Her at

6/11/15 11:00 PM

"Jiayu Mobile:
Thank you for your mail.
Do not worry, we after service will contact you as soon as possible."

That was your reply to my email of June 6, 2015.
Unfortunately until today 6 days have passed I haven't received any news from your After (Sales?) Service at all.
Can you do something on that I am paying for data connection for nothing cause I am still can not connect 4G/LTE with your Jiayu S3.

By the way please send me the user manual as soon as its update available.

Regards,
Jiayu Mobile:
Thank you for your mail.
Could you tell us your order number? Our engineers will check for you soon.

From Xiao Qiang Her at

6/11/15 11:00 PM

"Jiayu Mobile:
Thank you for your mail.
Do not worry, we after service will contact you as soon as possible."

That was your reply to my email of June 6, 2015.
Unfortunately until today 6 days have passed I haven't received any news from your After (Sales?) Service at all.
Can you do something on that I am paying for data connection for nothing cause I am still can not connect 4G/LTE with your Jiayu S3.

By the way please send me the user manual as soon as its update available.

Regards,
Jiayu Mobile:
Thank you for your mail.
Could you tell us your order number first? We will check for you..

From Xiao Qiang Her at

6/11/15 11:00 PM

"Jiayu Mobile:
Thank you for your mail.
Do not worry, we after service will contact you as soon as possible."

That was your reply to my email of June 6, 2015.
Unfortunately until today 6 days have passed I haven't received any news from your After (Sales?) Service at all.
Can you do something on that I am paying for data connection for nothing cause I am still can not connect 4G/LTE with your Jiayu S3.

By the way please send me the user manual as soon as its update available.

Regards,
Jiayu Mobile:
Thank you for your mail.
We are Jiayu online store, all our products some with 12 months warranty,
Any question, please contact our after-service.

From Xiao Qiang Her at

6/6/15 9:44 AM

I am still got problem with my Jiayu S3 to connect the 4G LTE network.
When I open Settings - . . . .More - Mobile Network - 4G/3G service, Under Preferred Network type written: 4G (recommended).
Based on this my operator says that my Jiayu S3 is still can not work with G4 network. Is it true? And what should I do now.
My Jiayu S/N (on the box):JYS3S1517023407.

Please do help and do not refer me to somebody else as before.

Jiayu Mobile:
Thank you for your mail.
Do not worry, we after service will contact you as soon as possible.

From FJ Soekahar at

5/17/15 12:43 AM

From juan manuel antequera at

5/5/15 1:59 AM

From juan manuel antequera at

5/4/15 4:15 AM

From jordan reese at

4/25/15 9:28 AM

From nseera at

4/23/15 2:43 AM

From Emmanuel G. at

4/20/15 2:35 AM

From kevin at

4/17/15 3:54 AM

From Balkanac at

4/14/15 10:15 AM

From Rafael Herrera at

4/13/15 9:21 AM

From CLYDE CHLOE TRAYA at

4/9/15 4:10 PM

i purchased Jiayu S3 march 28.. I had to change the shipping address because I put the wrong address.. April 3, Jiayu confirmed they have already changed the shipping address.. I tracked my shipment with the item number they gave me.. it said: Arrival at Destination 09/04/2015 08:10.. But I did not receive my phone.. Jiayu is sooooooooooooooo slow in replying to my emails to them.. WHERE IS MY PHONE NOW??!?!?!??!?!?!?!??!???!??!!??????!!!
Jiayu Mobile:
Thank you for your mail.
Could you tell us your order number? We will check it for you soon.

From eelke at

4/8/15 10:52 PM

From peter claridad at

4/7/15 11:17 PM

From david flores at

4/4/15 4:01 PM

From Gulmoin at

4/4/15 11:16 AM

From ilian at

4/1/15 8:32 AM

From ilian at

3/31/15 1:03 PM

It is written "OS: Android 4.4 (support Android 5.0 Update)" does it means that it is
OTA(over the air) ? Do you have black earphones and how much does it cost to ship it to Bulgaria?
Jiayu Mobile:
Thank you for your mail.
Jiayu S3 Phone support OTA update and the shippign cost to Bulgaria is 12.4USD.

From Jefferson Sanchez at

3/30/15 11:12 PM

Hello, in Colombia recognizes the WCDMA 850/1900 bands. The cell phone will work well here in Colombia ?? Comes in Spanish language ?? Send it directly to Colombia by DHL ? How long would it take to arrive?

Thank you very much and I am attentive.
Jiayu Mobile:
Thank you for your mail.
Jiayu S3 Phone support working in Colombia and pre-installed with Spanish Language.
We support DHL shipping to Colombia and you will got your package in 3 business days by Express.

From Isiah Cinco at

3/30/15 4:09 AM

From Ozkar Arguilez at

3/24/15 10:39 AM

When i turn ON my device for first time, i went to my settings on the phone on the device about info phone and i saw that it say Version Androi 4.4.4 but never appears the K and the Android image witch more appear that was the first strange thing that i can saw, but the worst its that while im just checking that my phone just reset alone and this occurred all the time when i turn one the device just appear the first Jiayu logo then when the green words appear the phone just freezing other times just reset it alone others times can reach the lock screen and the other can used it kinda normal but if a go to my gallery or to camera or another app the same applies
I take out the battery and put ir back again and do the same y made a factory reset from recovery and do the same, just with the white words and the device restart it over and over

Please help me with this cause i really want this phone, how can i repair it or how we can how solve this

Jiayu Mobile:
Thank you for your mail.
Can you tell us your order number?Our engineer will contact you soon.

From Ozkar Arguilez at

3/24/15 10:38 AM

Hello,

Well . i just bought an Jiayu S3 on february 3 with you with the Order #10500007937 - Complete with the Invoice #100002985 by DHL Express, payin,16 dlls more cause i really want to had my Phone Jiayu S3 on my hands.and the shipping was really fast and the phone came in an excellent package too with a great care and here its why im writing to you in this moment,..

Jiayu Mobile:
Thank you for your mail.
Have you got your package? Our sale service will contact you soon.

From joseph at

3/22/15 3:41 PM

From hosang son at

3/21/15 11:22 PM

From Dante Mejia at

3/20/15 2:41 PM

Hello! I'm very interested in this smartphone, watching some comments i found out that you can shipp to mexico, so i have a some questions:

1)how much time does it takes to arrive (aprox)?
2)What do you mean with "We will print your package value under 50dll?
3( heard there could be problems in sales over 3000 pesos... so in case they found out, how can i pay taxes if required?

Hope to get an answer soon, thanks.
Jiayu Mobile:
Thank you for your mail.
It takes 3-5 business days to arrive Spain by Express, you can add to shopping cart and check the detailed shipping information.
Customs is very complicated and we are not sure your local customs, but we will print your package with low value to reduce or avoid taxes.

From B at

3/19/15 3:28 PM

Hi,

I'm having trouble with the People App - it won't sync with google contact - AND it won't import a vCard file - just get an error message saying that it can't import. If I can't sync and can't import how am I supposed to move my contacts across!?

Thanks

B
Jiayu Mobile:
Thank you for your mail.
Could you tell us your order number? We will check it for you soon.


From vyaz at

3/19/15 10:47 AM

Hey.. I'm from india and really wanna buy this phone.. how much the shipping will be to India and do i have to pay extra for the delivery? ..and will it take more than 7 days for me to get it reached ..If it's under under seven days ..I can buy it within three days if I get the proper answers ..Thank u in advance
Jiayu Mobile:
Thank you for your mail.
We support shipping to India, the shipping cost is $12.5 by Registered Airmail with 10-25 business days.
We are not sure your local customs, but we are not sure your local customs, and will print your package with low value to reduce or avoid taxes.

From Asd11 at

3/18/15 11:45 AM

My order No. 10500009292 it occurred to me today in Poland. The transport time 6 days (DHL). Two days was a package in a customs warehouse (Poznan, Poland), waiting for customs clearance. I picked up the parcel from the courier. Unfortunately, I had to pay duty :) (50 euros) My shipping was randomly checked, how i heard from customs official. The phone is working properly. I am very pleased. The phone has a choice of Polish language :) The comment is an error in this case. Install Google play was successful. Sometimes google process hangs. This happens during the installation the application. Lte works ok (Polish PLUS network), but you need to set them permanently. The phone is worth the money :)
Jiayu Mobile:
Thank you for your mail.
Our after sale service will contact you soon.

From SterenMex at

3/17/15 7:00 PM

Hello, this phone can work with 4g- México (Telcel cellphone company).

Can you print your package value under 50USD.
Jiayu Mobile:
Thank you for your mail.
Jiayu S3 Mobile Phone support 4G LTE Network TDD-LTE B39 B40 B41and FDD-LTE B3 B7 B20,all our Jiayu Mobile phone are unlocked Android Smart Phone.
We will print your package value under 50USD.

From Andrew at

3/17/15 2:59 PM

From ferando at

3/17/15 6:58 AM

From Attila Révész at

3/17/15 2:45 AM

Hi Friends!

I bought a Jiayu S3 2GB version, but i have a question and a problem.
The question is: will Android 5.0 available in this phone?
And the problem: the battery and the EU adapter charger is wrong. What can I do? I need my phone every day but not with a bad battery.
Thanks!
Jiayu Mobile:
Thank you for your mail.
Jiayu S3 support upgrade Android 5.0, we will relaese on oue website when we got the latest version.
Could you tell us your order number? We will check it for you soon.

From Kumar at

3/17/15 2:27 AM

From SmarTech at

3/16/15 6:02 PM

From Kyle at

3/16/15 11:54 AM

Hi! if i were to purchase the 2GB Jiayu s3, how much would the delivery to England cost and how long would it take to get here? Thankyou!
Jiayu Mobile:
Thank you for your mail.
The shipping cost to England is 12.4USD and you will got your package in 3-5 business by Express.

From Fernando at

3/16/15 9:45 AM

From Helder at

3/16/15 1:16 AM

From Yao at

3/15/15 3:11 PM
Ask Your Own Question
Customer Reviews
good Review by

efstathios

the phone just make it in my hands!! thanks (Posted on 3/14/15)

mierda Review by

juan

La video camara no vale para nada ni las fotos se salvan (Posted on 3/3/15)

no play store pre-installed Review by

edychen

hello jiayu team
i did purchase 2 phones from this website
but unfortunately it didn't come with PLAY STORE PRE-INSTALLED
is there guide for how to install google play store???
since i can't install it via google installer APK

i get stucked during adding google account
it said "communicating to google server fail"
thx... (Posted on 2/22/15)

weight Review by

Carl

Everything is good, price and spec except the weight 189g.
compare to Meizu M1 note only 145g. not a big problem,
I ordered 1 already.
(Posted on 2/2/15)

okey Review by

sergey evgenevich

Sending in Russia? Russian language?
When in stock? (Posted on 1/29/15)

Question Review by

tacotac78570

Why for the jiayu s3 its pré order please? You dont have this on stock please ? (Posted on 1/26/15)

Younger brother Review by

Natalja

Phone very interesting with the MT 6752 new microprocessor, the younger brother of the senior model Jiayu S3 4G LTE MT 6752 3Gb RAM. (Posted on 12/21/14)